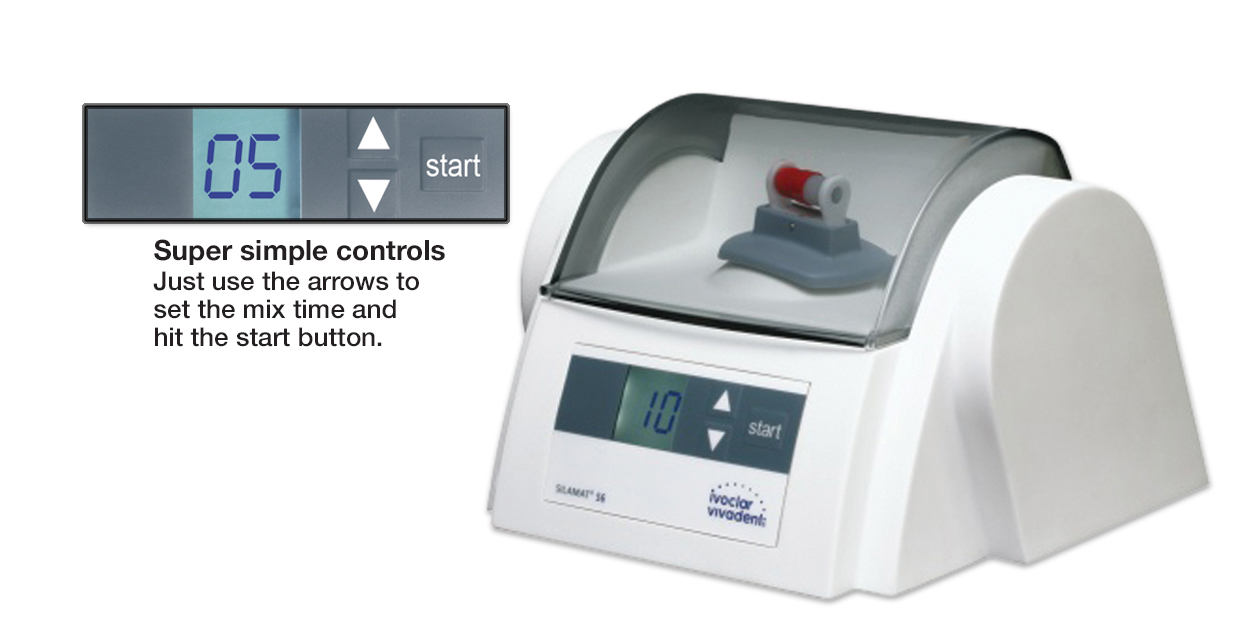 Product Details
Universal high speed (4,500 rpm) mixer that accommodates all popular amalgam and glass ionomer capsules in a wide variety of shapes and sizes.
Adjustable time range from 0 to 30 seconds with LCD countdown display.
Figure eight mixing pattern yields a homogeneous mixture.
Low profile 6.7" height for space-saving drawer storage. (Dimensions: 9.5"L x 9.1"W x 6.7"H. Weight: 7.1 lbs.)
3-year manufacturer's warranty.
Safco Complete Satisfaction Guarantee
You are welcome to use the Silamat S6 amalgamator on a complete satisfaction guarantee basis; if you are not fully satisfied with this product,
return it within 30 days for a complete refund.
You may use one in your office on a trial basis; however, we can only accept the return of one unit in used condition.