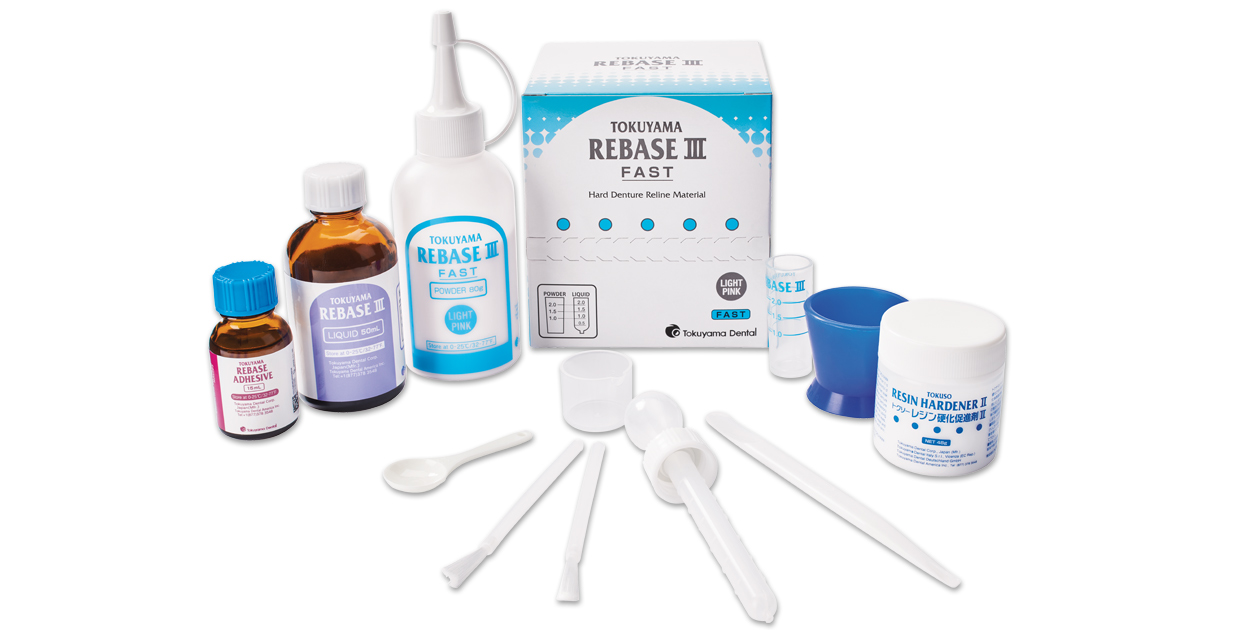 Product Details
Next generation chairside hard denture reline material. Designed for long-term, complete and partial acrylic denture reline applications, as well as denture repairs. Low heat generation with little to no taste, odor or irritaiton. Fast chairside procedure - complete in 1 visit. Light pink color.
Improvements over previous versions:
Enhanced mixability and extended handling time.
Strong adhesion and high strength.
Excellent polishability.
High resistance to pores and bacteria build-up.
Methyl methacrylate free.
Outstanding patient comfort.