PDT scalers & curettes
(Made in USA.)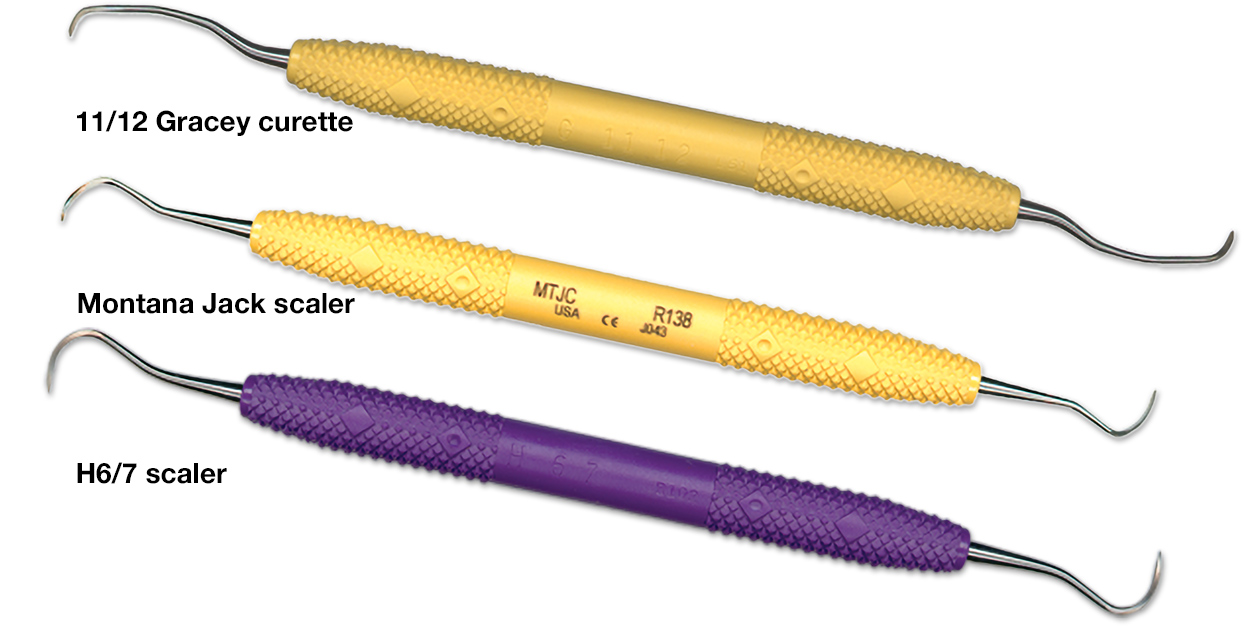 Free item will be of equal or lesser value to lowest price purchase item.
Product Details
All stainless steel instrument in an ultra-light solid resin handle.
Extended knurling pattern on handle provides maximum control.
Anatomically color-coded to speed up set-ups and pick-ups.
The Montana Jack is also available in pink. For every Pink Montana Jack purchased, Paradise Dental will donate $1 to breast cancer research.