Nordent ImplaMate titanium implant scalers
(Made in USA.)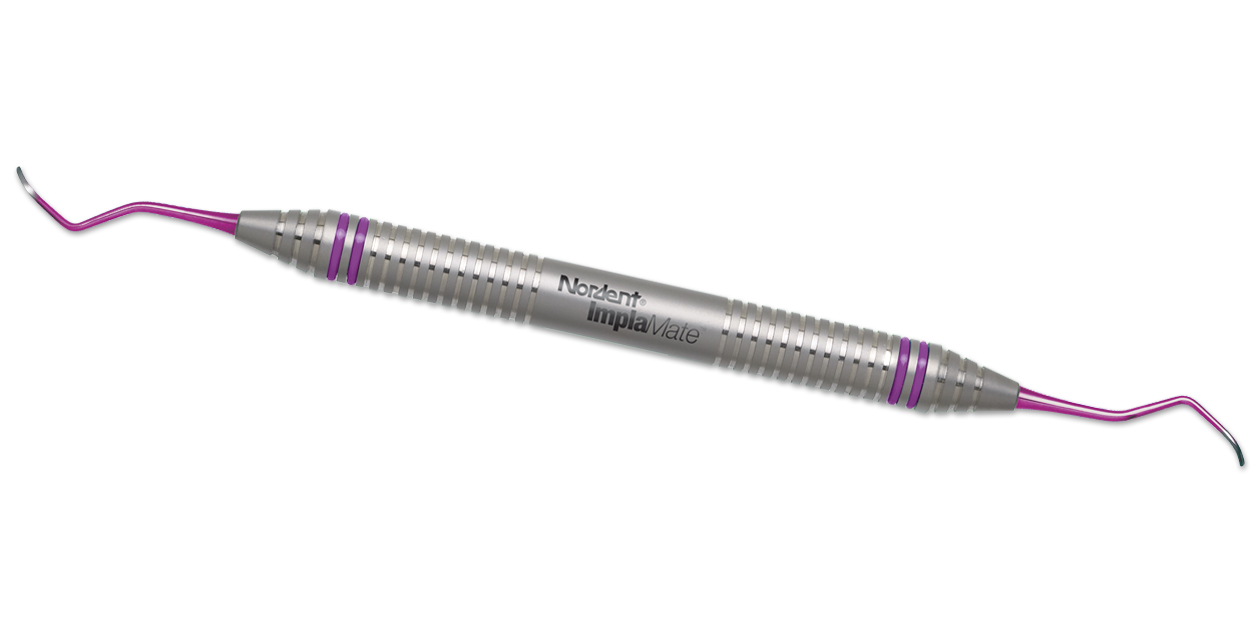 Product Details
ImplaMate scalers work safely with implants because they are made with the same material as implant abutments -- solid titanium.
Until now, clinicians have relied upon a limited selection of instruments with thick plastic tips to clean implants because regular scaler tips made of metals like stainless steel can scratch the implant and possibly cause rejection.
ImplaMate titanium scalers are designed to safely glide over all implant abutment surfaces. The solid titanium tips are thin enough to allow access in the tightest areas, while rugged enough to provide the performance of traditional scalers.
They never need sharpening, can be sterilized by any method, and feature DuraLite ColorRings handles enabling the clinician to identify and organize implant hygiene set-ups.