Probes - Premier® - Clear-View™ metal
(Made in USA.)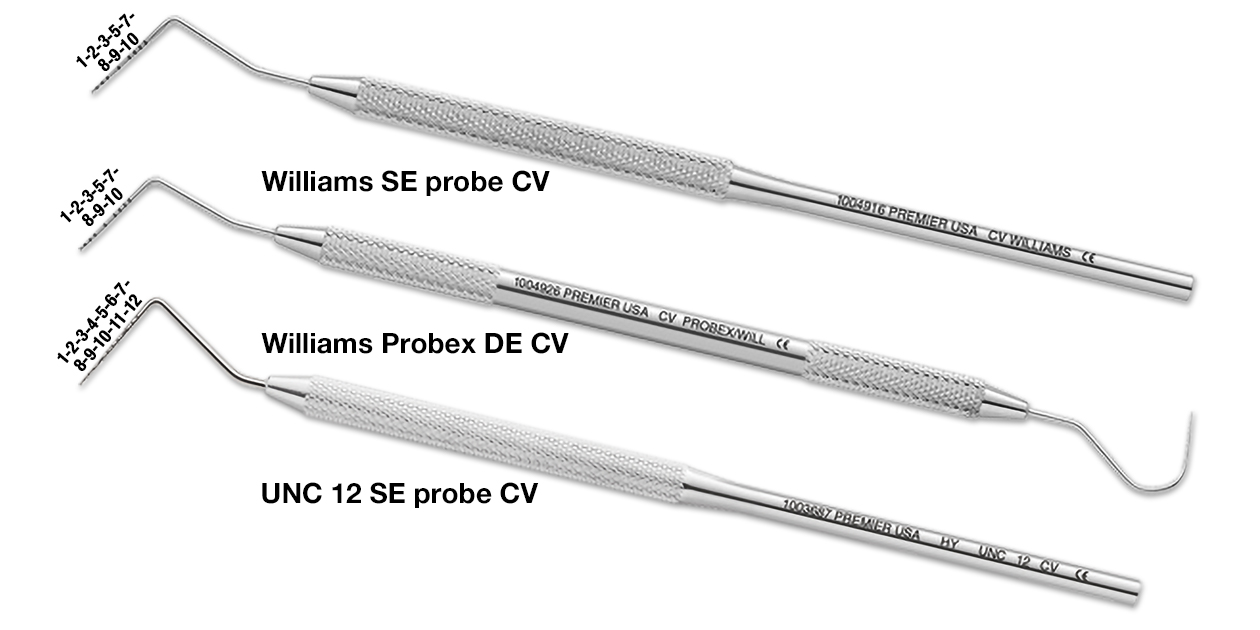 Offer does not include PremierAir instruments, explorer 12-packs,
PerioWise probes, or implant scalers. Free instrument will be
of equal or lesser value to lowest price purchase instrument.
Product Details
Tips of the probes are colored for better readability. Tips are also notched; since the color coding is within the notch, the color coding is protected and lasts longer.