Expros - Hu-Friedy
(Made in USA.)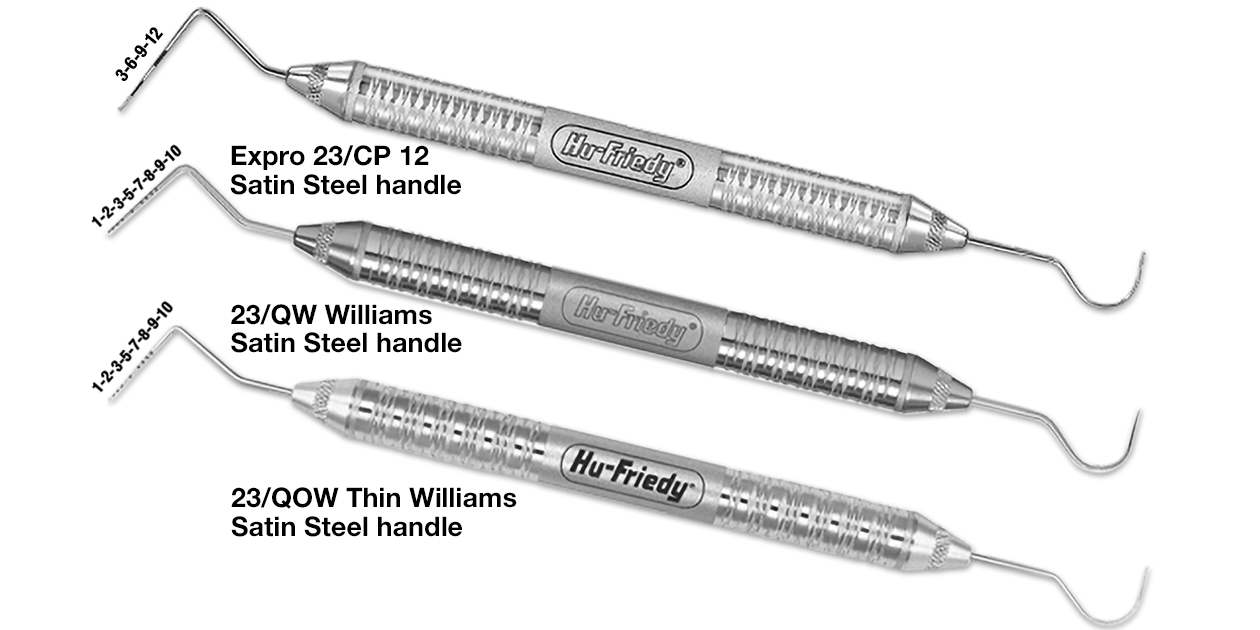 Offer includes explorers, probes, expros, cotton & dressing pliers, mirror
handles, and mirrors (a pkg of 3, 6, or 12 mirrors counts as 1 instrument).
Free instruments will be of equal or lesser value to lowest price
purchase instrument.
Product Details
Double-end instruments with a #23 explorer on one end and a probe on the other.