CaviWipes1™
(Made in USA.)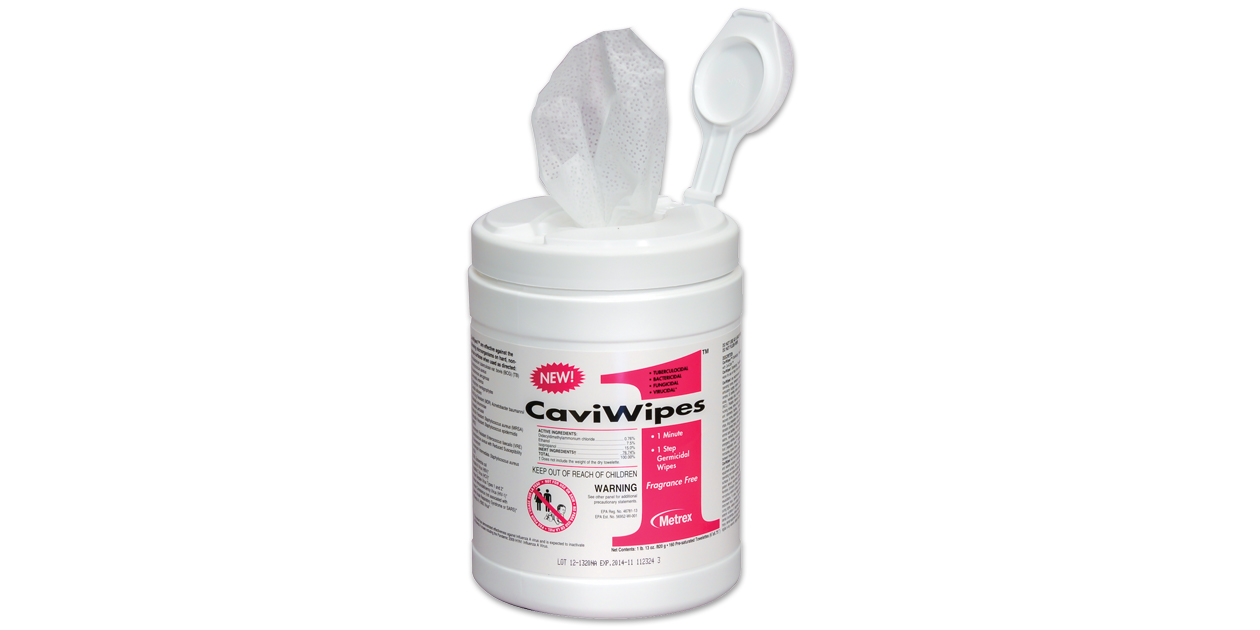 Product Details
Proven 1-minute kill time for TB, HIV-1, Hepatitis B and C, MRSA, Staph aureus, H1N1, E. Coli, influenza and 99.9% of other clinically relevant organisms.
Pre-saturated with quaternary alcohol-based surface disinfectant CaviCide1, these multi-purpose disinfectant/decontaminant wipes are safe for use on all hard, non-porous surfaces. Low-alcohol, non-staining.
Note: CaviWipes1 are fragrance-free, yet as a result of a higher concentration of disinfectant, emit a stronger chemical aroma than regular CaviWipes.