Pinnacle syringe sleeve
(Made in China.)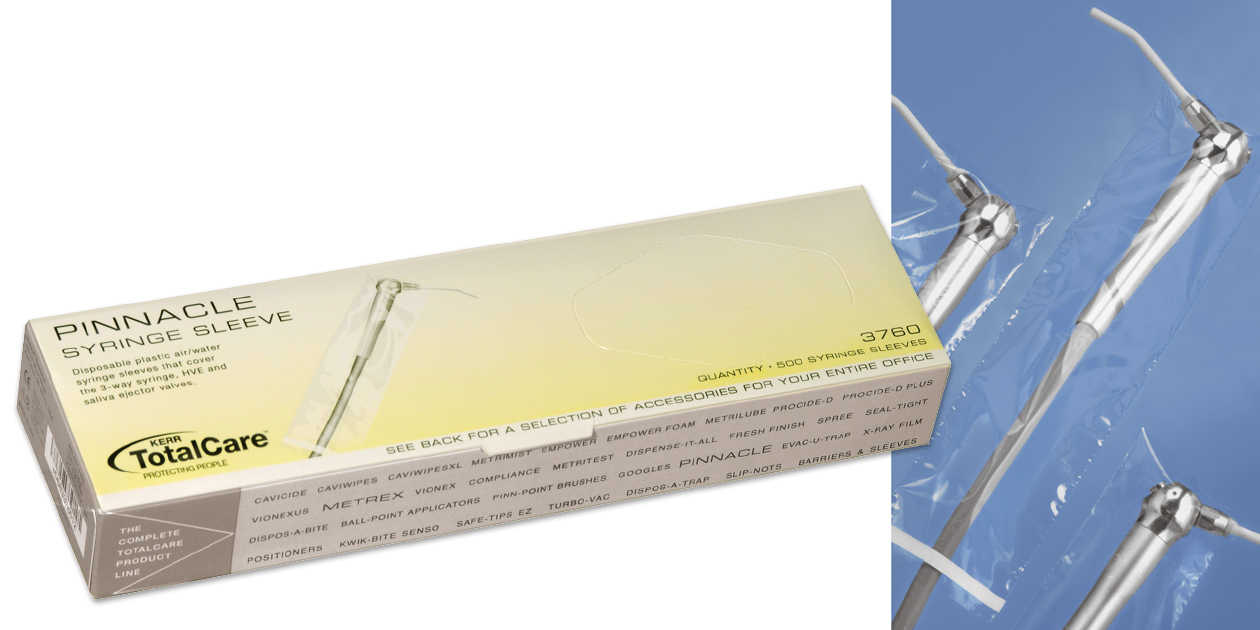 Free item will be of equal or lesser value to lowest price purchase item.
Chair sleeve #3800 is not included in this free offer.
Product Details
Disposable sleeve made to cover the 3-way syringe, HVE and saliva ejector valves. Can also be used to cover handpieces for ultrasonic scalers and air polishers.
Available in 4 styles:
#3760 - 2.5" x 10" standard syringe sleeve with no opening
#3767WO (with opening) - 2.5" x 10" standard syringe sleeve with pre-cut opening for the syringe tip to slide through
#3763WA (with adhesive) - Unique tape strip fastens the 2.5" x 11.5" sleeve to tubing to prevent sliding