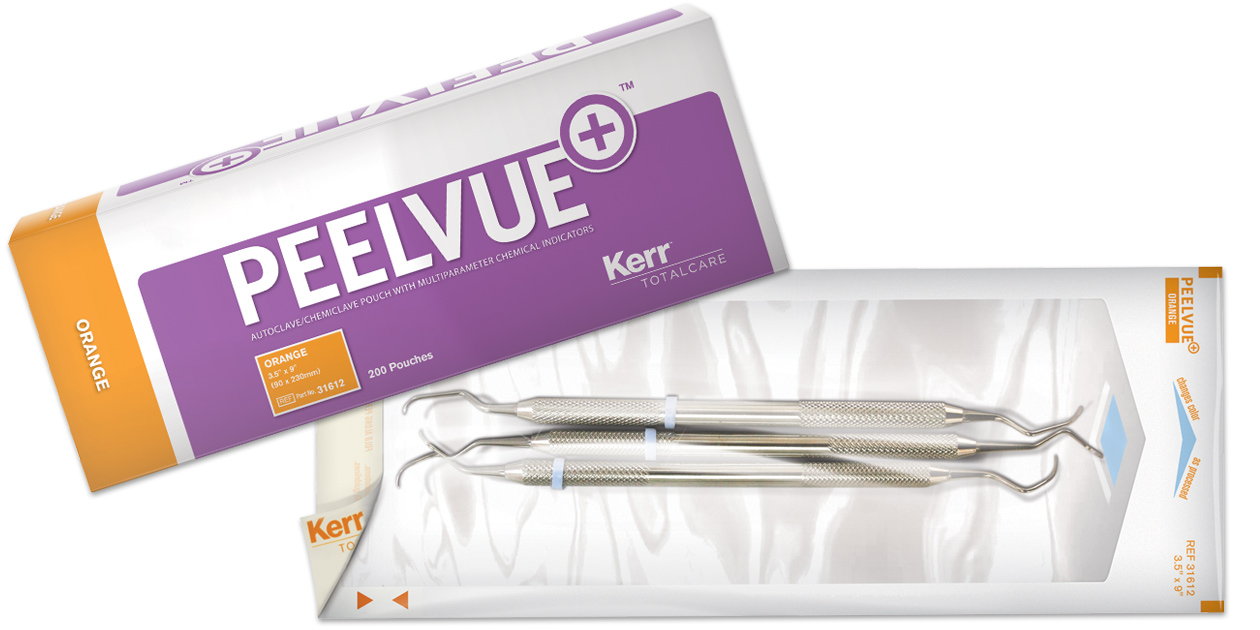 Free item will be of equal or lesser value to lowest price purchase
item.
Product Details
Steam autoclave/Chemiclave sterilization pouches with external as well as patented internal processing indicators (Pat. No. 5,344,017).
Closure Validator feature provides a visual guide to achieve a perfect seal every time. Meets CDC guidelines. Self-seal. Produced with lead- free inks.