Regisil® tubes
(Made in USA.)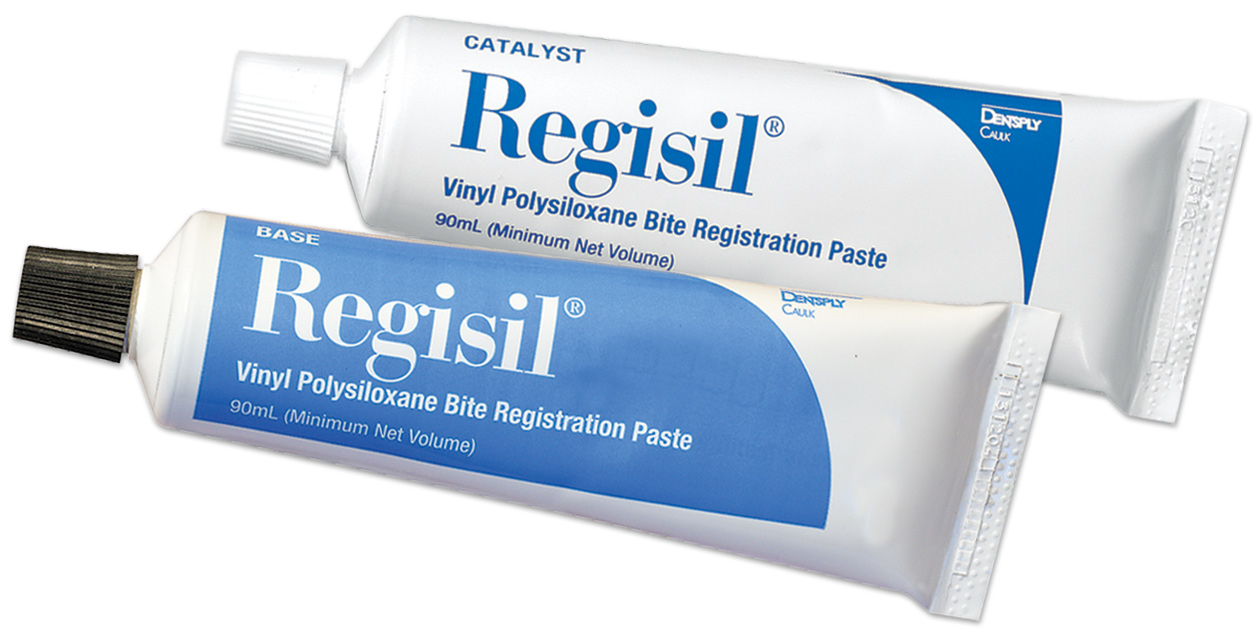 Free goods will be of equal or lesser value to lowest price item.
Product Details
Tube dispensed VPS bite registration material offers minimum resistance to the patient's jaw closure. Purple color.
Mix time 20-30 seconds; work time 1'' 30" from start of mix; minimum removal time 4'' 0" from start of mix.