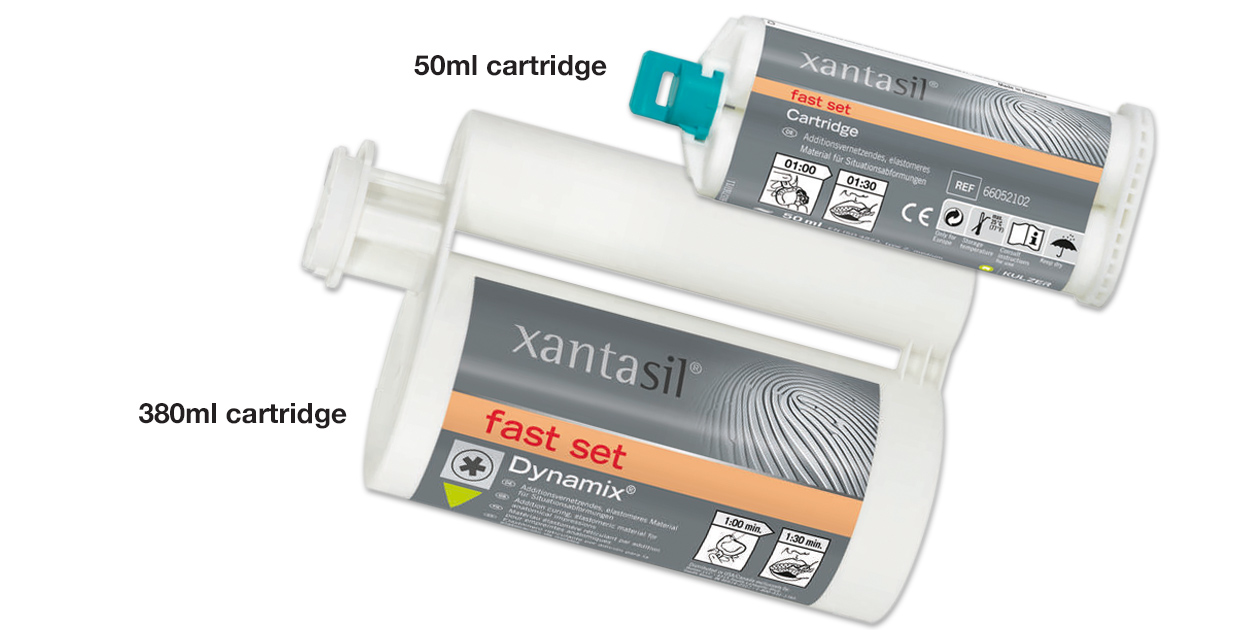 Free item will be of equal or lesser value to lowest price purchase item.
Product Details
A-silicone alginate substitute covers all anatomical impression indications for which traditional alginates would typically be used.
More flexibility and convenience for pouring models without time pressure.
Suitable for delayed pouring without loss of accuracy.
Allows multiple pours from one impression.
Improved detail accuracy compared to traditional alginates.
Fast set. Work time 1'00"; Intraoral set time 1'30".