SilTrax® Plus (light orange label)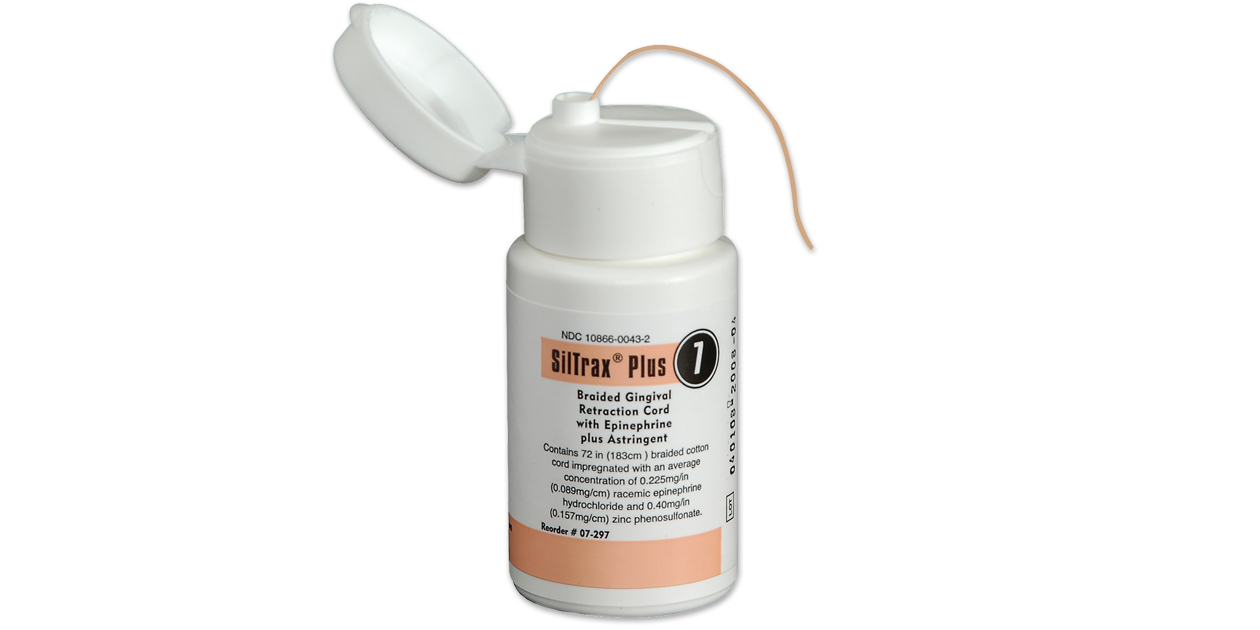 Product Details
Ideal for creating full exposure of the margin which is the foundation for success in both conventional and digital dentistry. Braided, 100% pure cotton retraction cord. The best of both worlds and less Epinephrine than our Siltrax EPI. Rigidity of tissue associated with astringent action and the bleeding control associated with Epinephrine. Impregnated with a solution containing both epinephrine hydrochloride and zinc phenolsulfonate, then dried by a special process. Assures optimal retraction. Epinephrine strength is 55%-70% less than SilTrax® EPI.
Braided, 100% Cotton Cord.
Combination vasoconstrictor and astringent.
Excellent retraction, hemostatic control and tissue rigidity.
Epinephrine strength is 35-50% lower than SilTrax® EPI.
Memory free for precise placement and retention in the sulcus.
Easy placement and packing.