Buckley's Formo Cresol
(Made in USA.)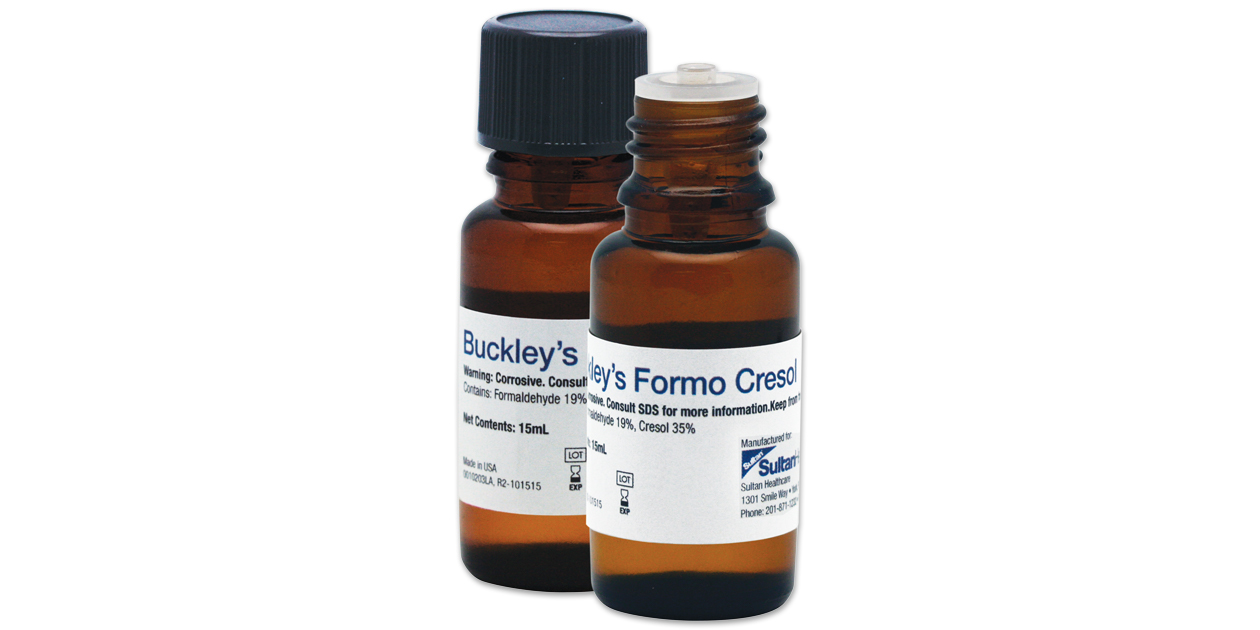 Product Details
Same formulation, but now containing 2 x 15ml bottles instead of 1 x 30ml bottle. Plus a new dropper bottle design that will more evenly dispense the product, and will minimize risk of spilling.
For devitalizing and sterilizing infected pulp chambers and canals. 19% formaldehyde, 35% cresol, 17.5% glycerin. Slightly less irritating to periapical tissues than other formo cresols due to lower content of formaldehyde.
Buckley's Formo Cresol is not available for sale in California.