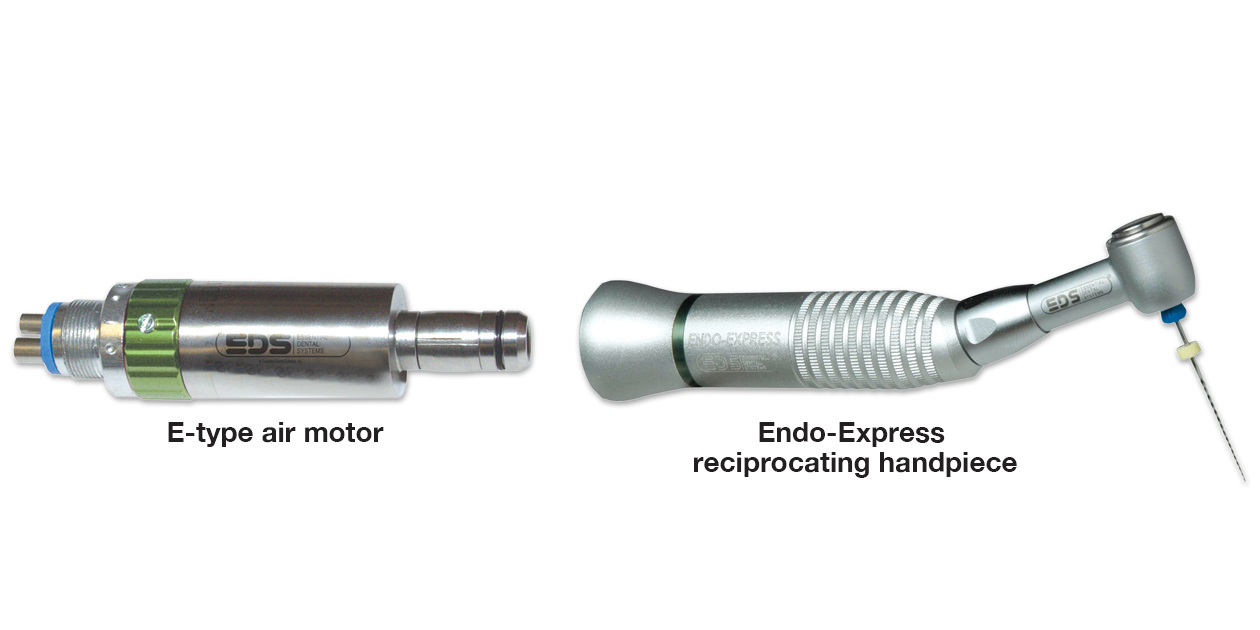 Product Details
Engine-driven 30° reciprocating handpiece specially designed for use with SafeSiders files. 4:1 reduction. Fits onto all E-type air motors.
Prevents binding by engaging dentin during clockwise rotation and disengaging it upon reverse.
Removes the risk of fracture associated with crown-down systems and eliminates the typical shortcomings of the step-back process.
Shapes a canal in just 2 to 5 minutes from the time of measurement, with no need for excessive force.
Very low learning curve; an easily mastered technique to prevent canal distortion.
6-month manufacturer's warranty
Safco Complete Satisfaction Guarantee
You are welcome to use the Endo-Express handpiece on a complete satisfaction guarantee basis; if you are not fully satisfied with this product,
return it within 30 days for a complete refund.
You may use one in your office on a trial basis; however, we can only accept the return of one unit in used condition.