Telio® CS C&B
(Made in Liechtenstein.)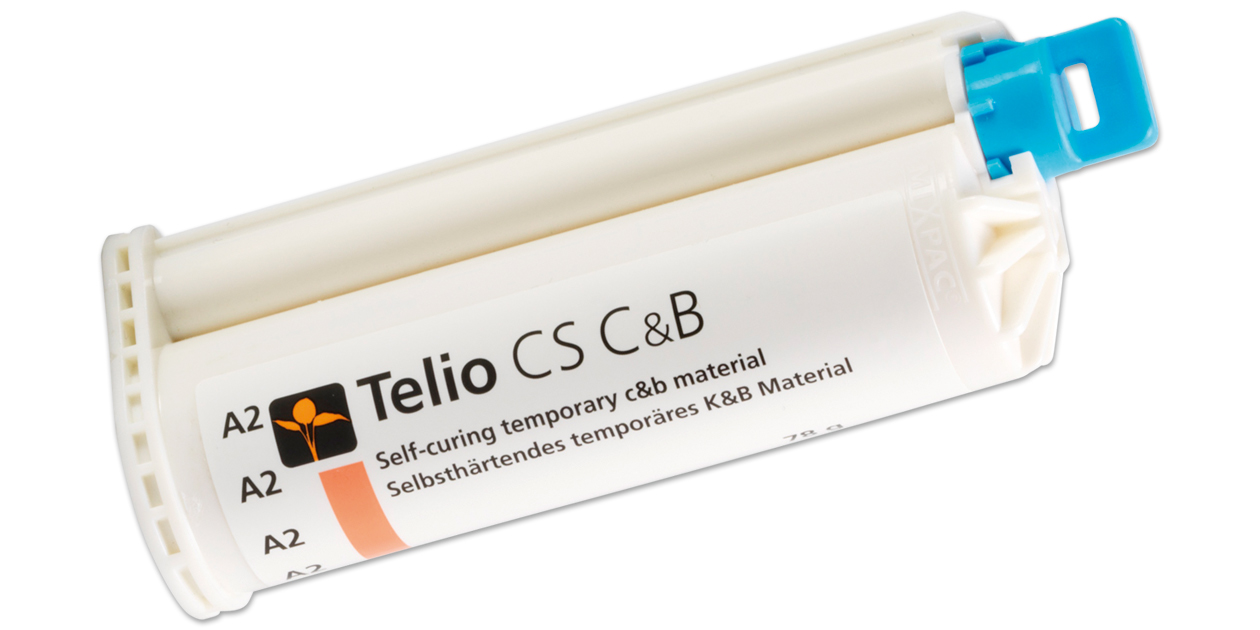 Product Details
Cartridge dispensed, self-curing temporary material formulated for fabrication of high-quality temporary crowns and bridges. Offers optimized mechanical properties including higher flexural strength with less water absorption and lower polymerization shrinkage.
Working time 1' 00"
Intraoral setting time 1' 00" - 2' 00"
The Telio CS C&B starter kit contains Telio CS Link, which requires refrigeration; this kit is stored under refrigeration at Safco. Telio CS C&B cement does not require refrigeration.