Demi Ultra™
(Made in China.)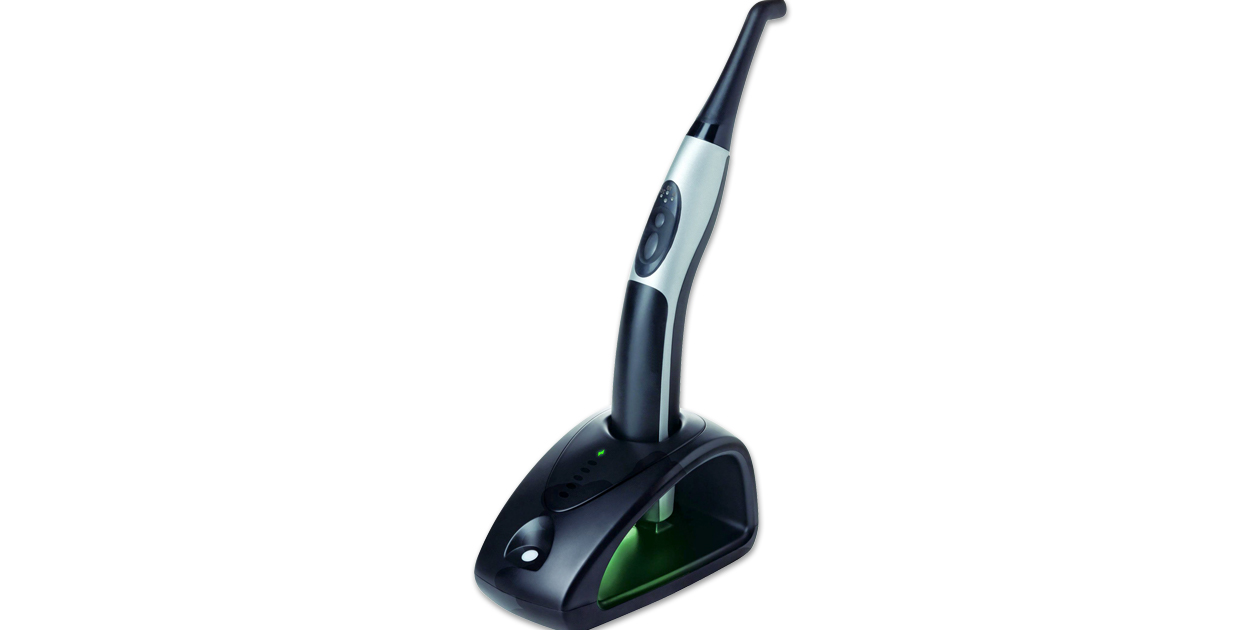 Product Details
No more "dead" curing lights – no more batteries – no more cords!

In under 40 seconds, the Demi Ultra's revolutionary ultracapacitor re-energizes with enough power for 25 ten-second cures. And the Demi Ultra generates much less heat, provides a more uniform cure, and doesn't require expensive replacement batteries.
No wait for a full charge. No risk of getting stuck without a light waiting for a 1½ - 3 hour charging time. You're never more than 40 seconds away from your next cure.
No expensive battery to replace. The U-40™ ultracapacitor maintains its capacity for up to 10 years with no degradation, no matter how long it's on the charger, or how many times you charge it.
Lower heat output. More comfortable for patients and less risk of thermal injury. And there's no fan, no vents, and no thermal shutdown delays.
Less sensitive to distance. Unlike other lights, the LED source is at the tip of the light attachment instead of inside the body of the light.
Durable, fully sealed aluminum and Valox frame. Can be wiped clean with a CaviWipe.
Specifications:
| | |
| --- | --- |
| Broadband wavelength | 450 to 470nm |
| Max. light intensity | 1,100 to 1,330 mW/cm2 |
| Max. curing time (composites) | 20 sec |
| Preset programs | 3 |
| Light probe | 8mm |
| Weight of handpiece (incl. battery) | 7.3 oz. |
| Power supply | U-40™ ultracapacitor Capacity: 25 - 10 sec cures Re-energize time: 10 seconds |
| Manufacturer's warranty | 3 years |
Safco Complete Satisfaction Guarantee
You are welcome to use the Demi Ultra curing light on a complete satisfaction guarantee basis; if you are not fully satisfied with this product,
return it within 30 days for a complete refund.
You may use one in your office on a trial basis; however, we can only accept the return of one unit in used condition.