LuxaCore® Smartmix Dual
(Made in Germany.)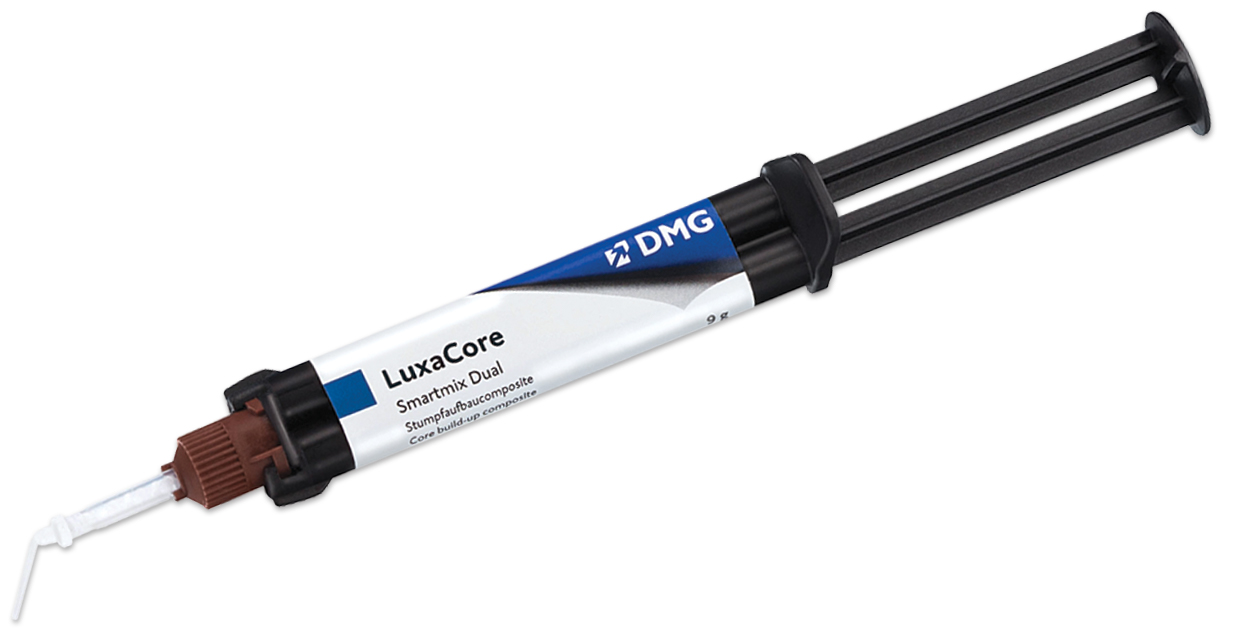 Product Details
Radiopaque, dual-cured composite core material. Consists of barium glass in a bis-GMA matrix. Contains fluoride to reduce the incidence of secondary caries. Compatible with 2-bottle, primer-adhesive bonding agents but should not be used with one-bottle bonding systems. Working time is 1.5 minutes with a self-curing time of 5 minutes. Depth of cure is 2mm with 20 seconds of light exposure or 4mm with 40 seconds.
Reviews
LuxaCore Automix Dual
earned 4.4 stars out of a possible 5.0.
Has a typically syringeable consistency, but is relatively resistant to slumping. Exceeds dentin hardness at 24 hours when light-cured. Available in dual-barrel syringes and cartridges. A3 blends well with tooth structure.
Exotherms ranging from moderate to relatively high, depending on the shade. It never achieved high hardness values at the 7mm depth, regardless of whether it was light-cured or not. Second most expensive.
Started the automix core materials trend and still has many advocates, but it will probably work best if you place it in layers no thicker than 4mm.
©REALITY Publishing Company 3/10/12 website update