Safco Illusion™
(Made in Sweden.)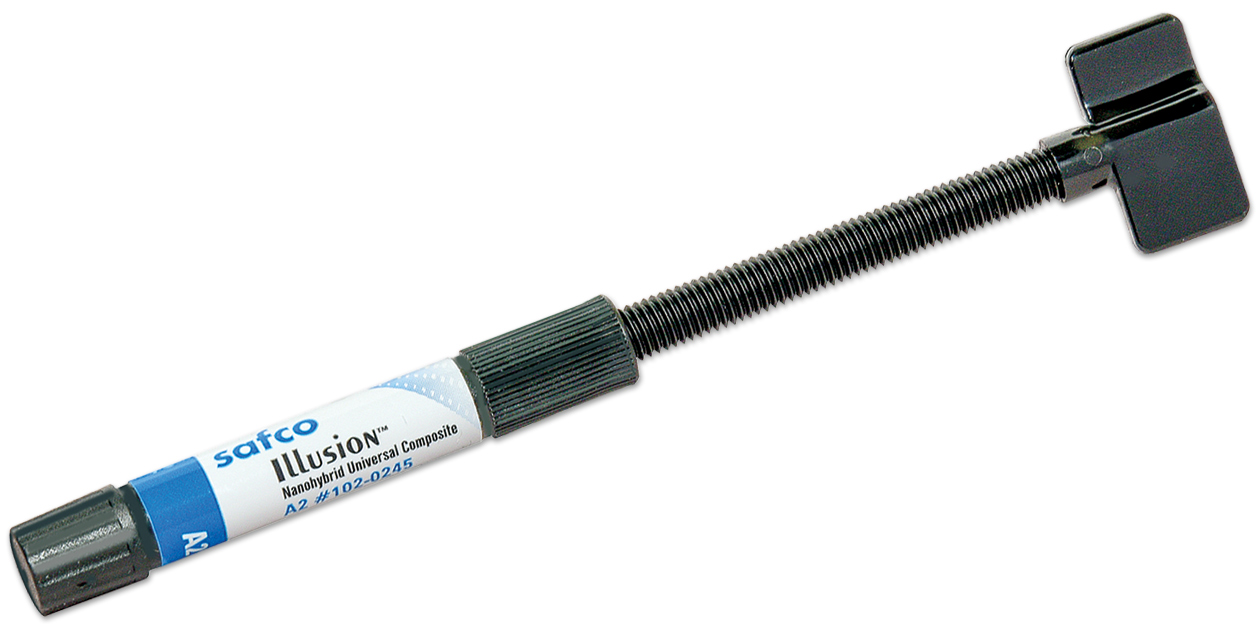 Regular Price $43.95.
While supplies last. Prices shown reflects discount.
Product Details
Universal nano-hybrid composite ideal for use in both anterior and posterior direct restorations.
Nano technology and spherical particles provide for a high gloss polish.
Exhibits high color adaptability to surrounding tooth structure.
Lower sensitivity to ambient light allows for an extended working time.
Radiopaque for high x-ray contrast.
Safco Illusion is being replaced by
new Safco Illusion Plus.