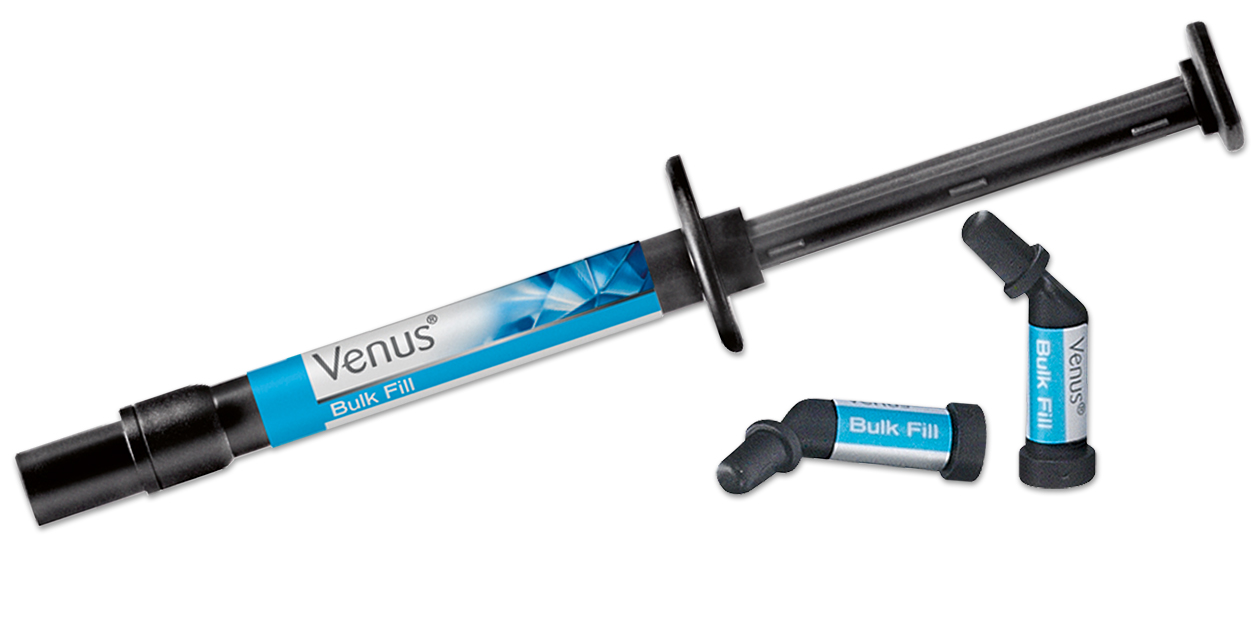 Product Details
Light-cured flowable posterior bulk fill composite that provides a faster, easier solution for esthetic posterior restorations.
Enables bulk filling in 4mm increments; no need to fill with several 2mm layers. Its self-adaptive handling eliminates steps prior to final cure, and provides ideal coverage of the cavity floor and walls. Low shrinkage stress. Highly radiopaque.
Venus Bulk Fill has been tested to a curing depth of 6.2mm using blue light for 20 seconds at 600 mW/cm2. (Source: Heraeus Kulzer R&D, Wehrheim, Germany. Unpublished data. Data on file.)
Clinical Evaluations
Venus Bulk Fill
earned 4.0 stars out of a possible 5.0.
Exceeds the 80% cure goal at the bottom of the proximal box even if the thickness is 4mm as long as you cure for 40 seconds. Low shrinkage stress. Handles well. Radiopacity is very good. One evaluator commented that postoperative sensitivity was non-existent. Option of syringes or tips.
Need to cure for 40 seconds, not the 20 seconds stated by the manufacturer. Tips are expensive. Working time is still short.
Performs well, but only if you cure for 40 seconds.
©REALITY Publishing Company
2/28/12 website update
www.realityratings.com