OptiBond™ XTR
(Made in USA.)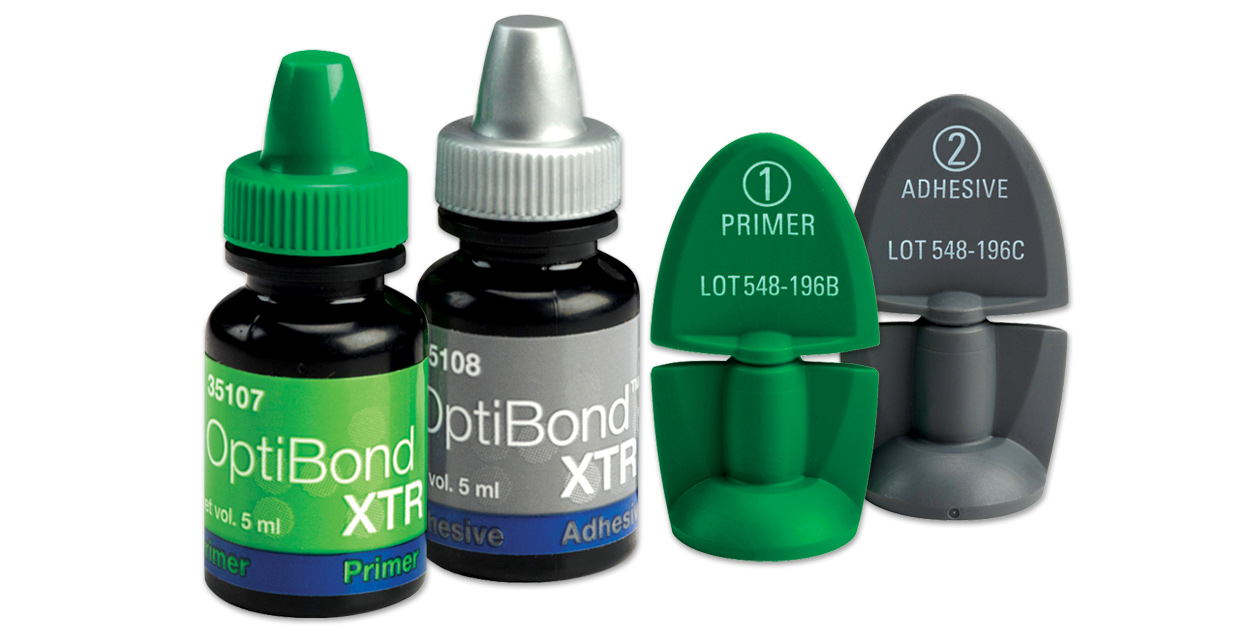 Watch Product Video(s)
Read Product Review(s)
Limit 3 redemptions per office. To qualify for this free offer,
you must purchase 3 of the same item number.
Product Details
Universal, light-cure, self-etch, fluoride-releasing adhesive that provides outstanding bond strengths to dentin and enamel.
Extraordinary performance results in long-lasting restorations, enhanced marginal integrity, and reduced microleakage.
A truly universal adhesive, indicated for both direct and indirect restorations.
Self-etch, so you can expect minimal post-operative
sensitivity, and maximum patient comfort.
Built on proven OptiBond Technology for dependable clinical performance and reliability.
Refrigeration required; this product is stored under refrigeration at Safco.
Reviews
OptiBond XTR
earned 4.6 stars out of a possible 5.0.
Can handle virtually all adhesive tasks. Easy to use with really good directions. Only two components. Most evaluators reported no sensitivity. No dislodgements reported during evaluation period. Thin film thickness facilitates complete seating of indirect restorations. Two dispensing options.
Strong odor of both primer and adhesive. Scrubbing directive is difficult to accomplish clinically. Still some cautions using it with veneers.
OptiBond pedigree, nearly universal use, and easy application move XTR to the top of the category despite the smell.
©REALITY Publishing Company 2/14/12 website update