Clearfil™ S³ Bond Plus
(Made in Japan.)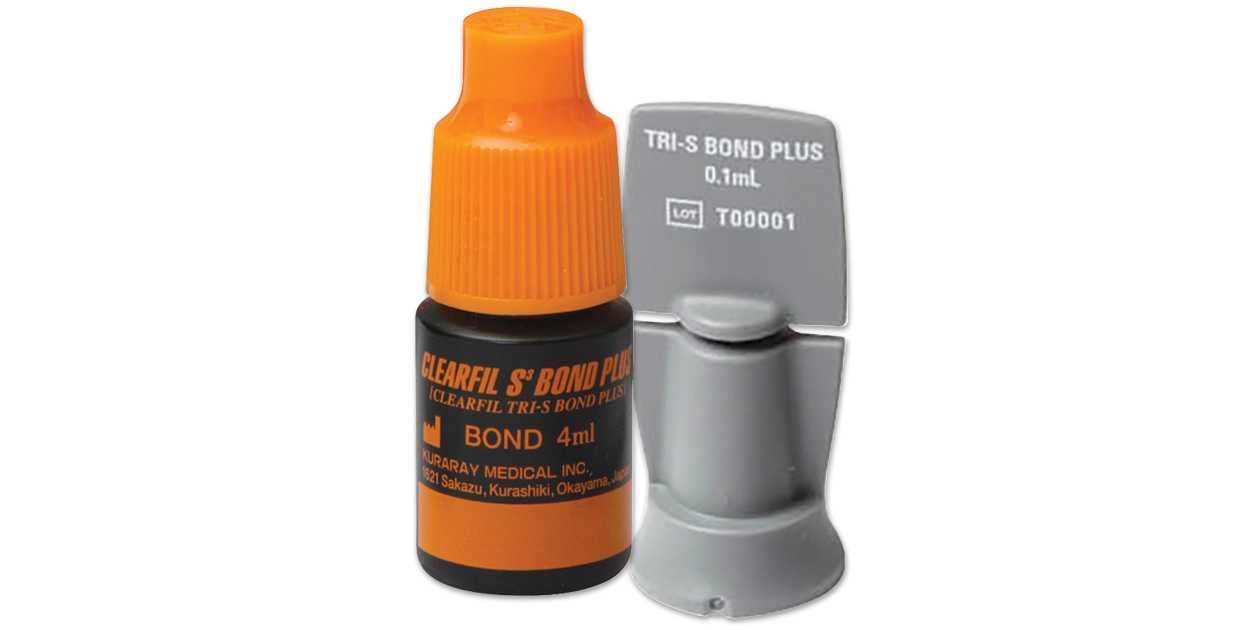 Product Details
7th-generation bonding system with the primer and adhesive in a single bottle. This light-cured material is water-based, fluoride-releasing and self-etching. Swift 10-second application; no shaking or scrubbing necessary; then dry for 5 seconds, and light cure for 10 seconds.
Refrigeration required; this product is stored under refrigeration at Safco.
Reviews
Clearfil S³ Bond Plus
was evaluated by 33 consultants in over 660 uses. This 7th-generation bonding agent received a 96% clinical rating.
Clearfil S³ Bond Plus is a 7th-generation, light-cured, single-component bonding agent that simultaneously treats both dentin and enamel. This new formulation contains fluoride and has a shorter application time of 10 seconds, compared to 20 seconds for Clearfil S³ Bond. It maintains Kuraray's MDP monomer, and no shaking is required. Application involves applying the liquid to the tooth and leaving it on for 10 seconds before blowing air and light curing for 10 seconds. Clearfil S³ Bond Plus can be used with all light-cured materials and with the dual-cured Clearfil DC Core Plus without the addition of a dual-cure activator.
Clearfil S³ Bond Plus is quick and easy to use with no shaking, mixing, scrubbing or need for multiple applications. The time required for the procedure was rated excellent. The liquid coats the tooth well, leaving a glossy surface after light curing. The compatibility between Clearfil S³ Bond Plus and Clearfil DC Core Plus allowed dentists to perform core procedures with this simple adhesive system.
36% of consultants rated Clearfil S³ Bond Plus better than other 7th-generation bonding agents they had used and 52% rated it to be equivalent. 76% would switch and 88% would recommend it to a colleague.
"The material easily wets the surface to be bonded."
"This adhesive did not require a separate dual-cure activator to be used with Clearfil DC Core Plus."
"A single coat with no scrubbing."
"High bond strength."
"No post-operative sensitivity."
"Viscosity is a little thick."
"Refrigeration is inconvenient."
©"The Dental Advisor" April 2013