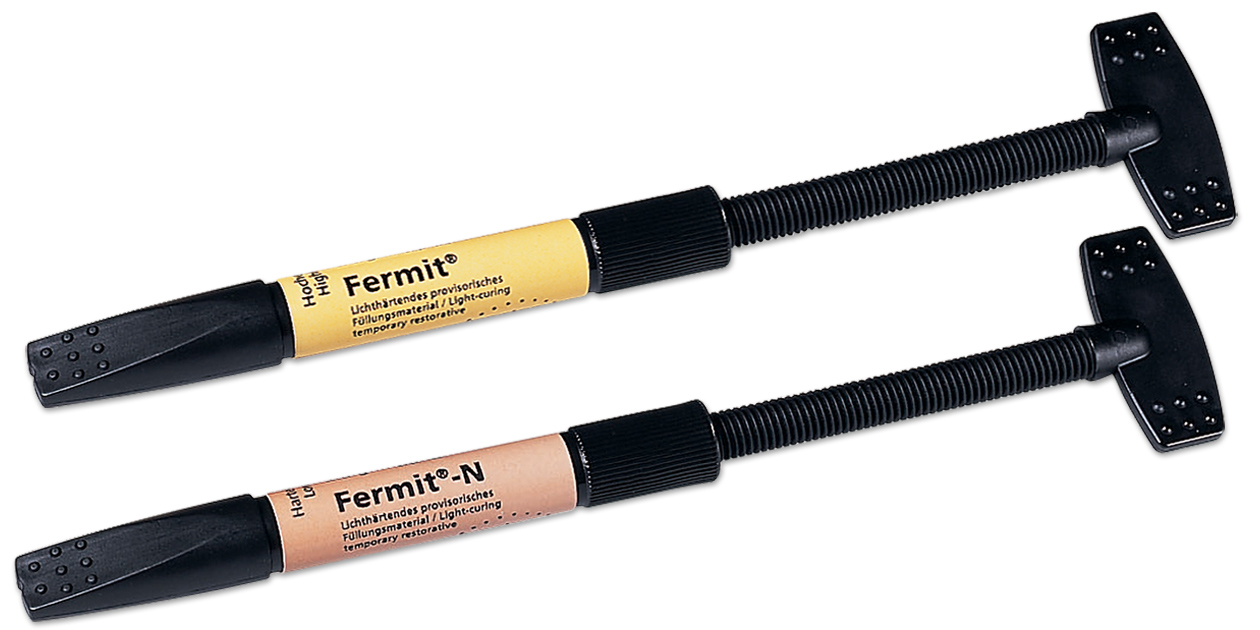 Product Details
Single component, light cure resin temporary filling material for inlay preparations. Can be used as a base and lining material under prefabricated temporary crowns and bridges made of polycarbonate or methacrylate.
Easy removal, no handpiece required - remains slightly elastic and removes completely with just an explorer.
Fermit-N is a stiffer formulation for use in cusp replacement.