Panavia™ SA Cement Plus
(Made in Japan.)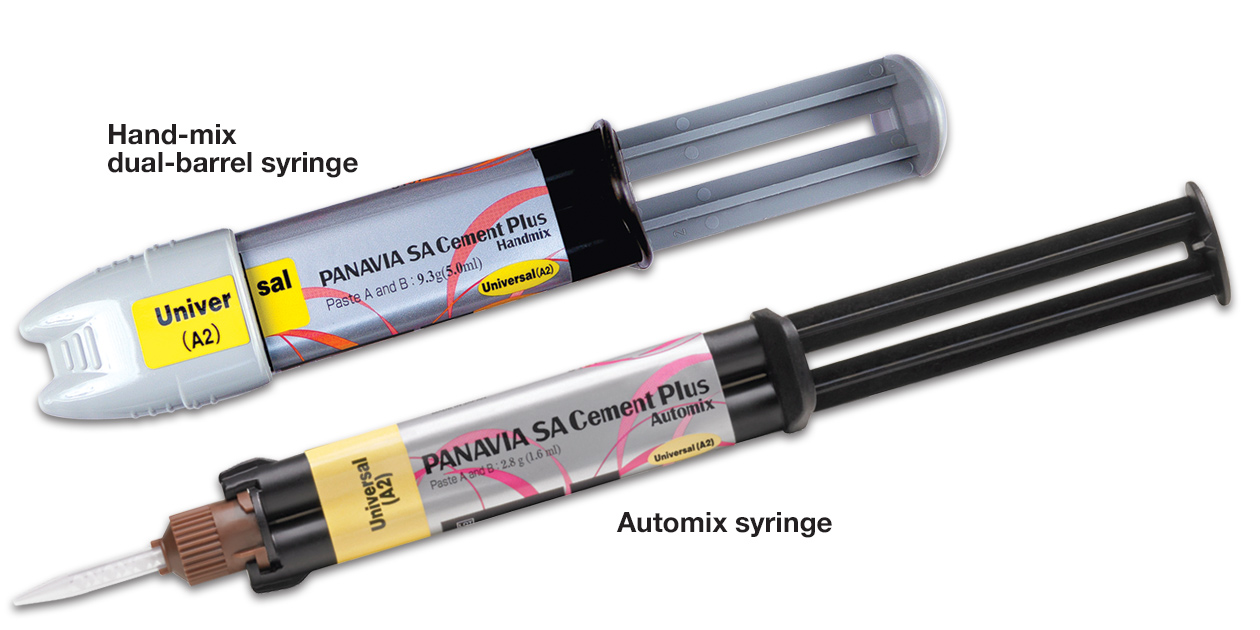 Product Details
Dual-cure, self-adhesive, fluoride-releasing resin cement provides an outstanding level of adhesion to enamel, dentin, metal, lithium disilicate and zirconia.
Panavia SA Cement Plus features:
Stronger shear bond strengths - approximately 35% increase in dentin bond strength and 15% increase in enamel bond strength compared to the original formula.
Faster light-curing time - a new Radical Amplifier increases the rate of polymerization, thus shortening the light-curing time.
Quick and easy clean-up - a unique catalyst-controlled setting mechanism provides an easier clean-up technique with shorter chair-time.
No need for refrigeration - boasts a stable 3-year shelf-life at room temperature.