3M™ Chairside Zirconia
(Made in Germany.)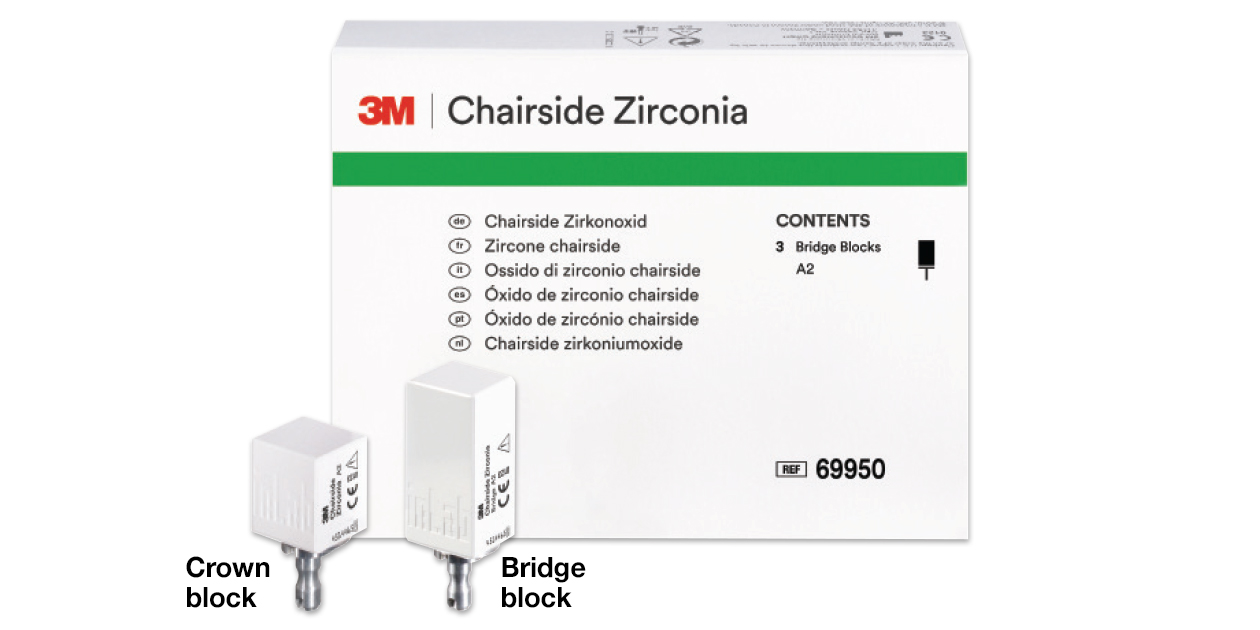 Free item will be equal or lesser value to lowest price purchase item.
Product Details
CAD/CAM zirconia block for the CEREC SpeedFire furnace, offers a well-balanced, high strength, esthetic option for single-unit crowns and 3-unit bridges. Fast sintering time of approximately 20 minutes for single crowns allows for a more efficient single-visit appointment. Cementation is simplified with RelyX™ Luting Plus or RelyX™ Unicem 2.
High flexural strength greater than 800 MPA.
Esthetics designed to match the VITA classical shade guide.
Easy and simple to polish.