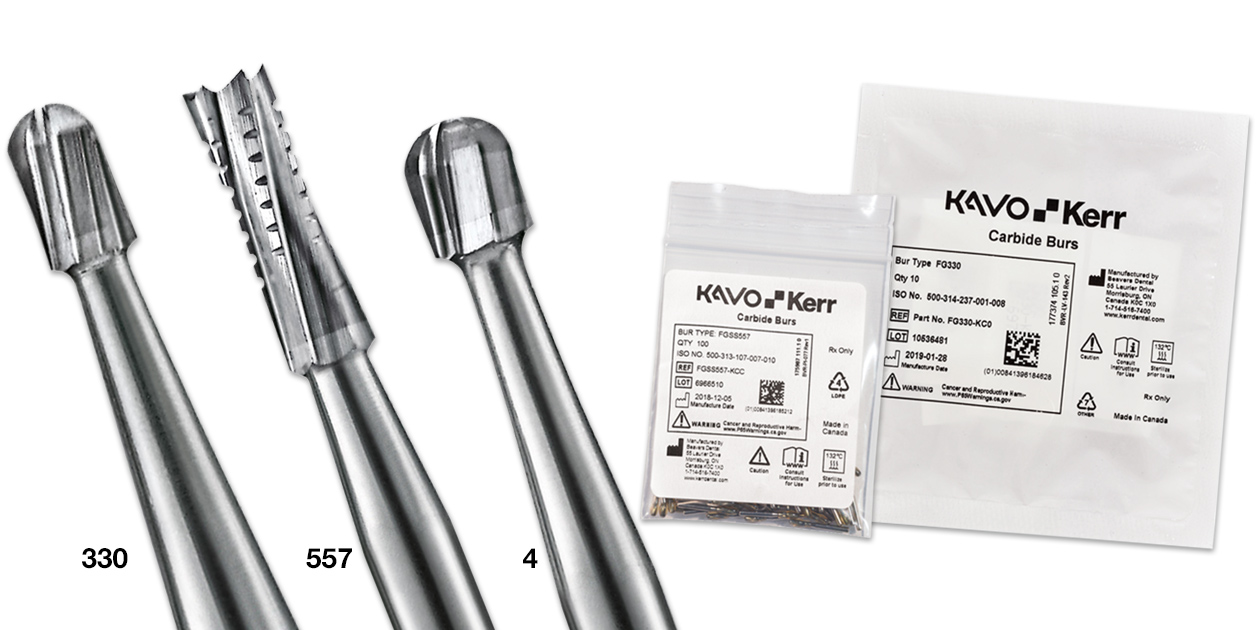 Product Details
PRECISION. QUALITY. VALUE.
KaVo Kerr carbide burs cut with excellence and ease. Operative, Trimming & Finishing, and Specialty Carbide burs allow you to cut with precision and comfort all at a value.
Precise results—every time. Available with FG or RA shanks.
For KaVo Kerr carbide bur brochure, with additional information, click here.