OptiMix™
(Made in Mexico.)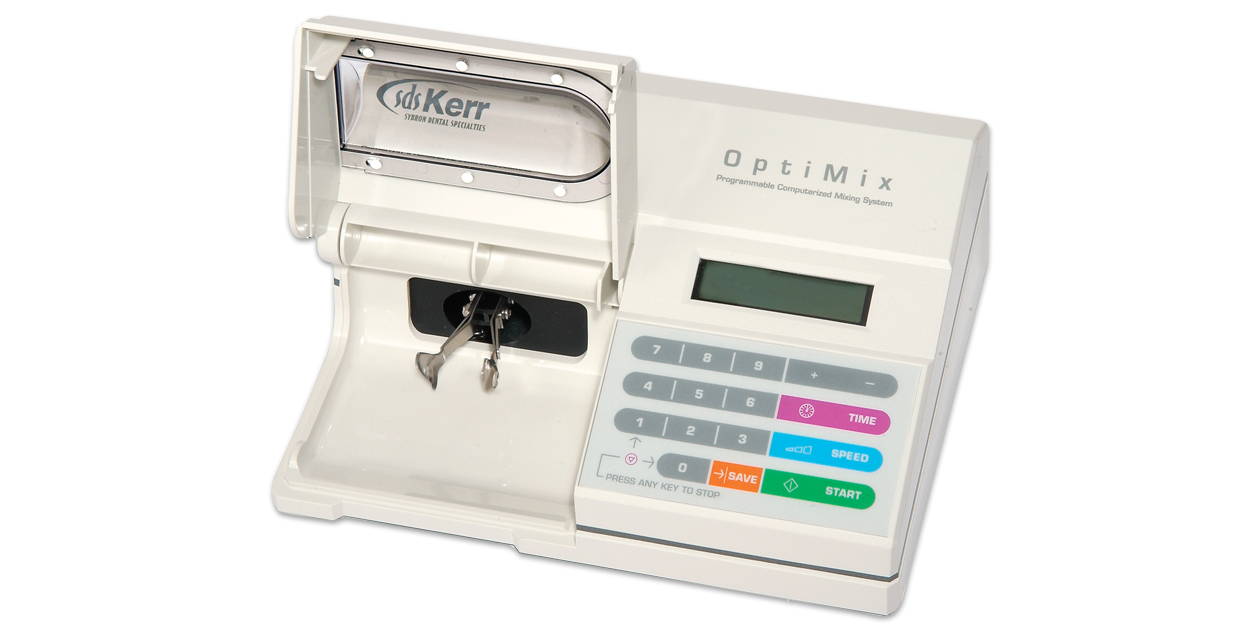 Product Details
Fully programmable; the need for control cards is eliminated. Microprocessor controlled, continually verifies cycles per minute while adjusting for variations in voltage and normal bearing wear. Has preprogrammed settings for all Kerr amalgam capsules; also allows keyboard programming for custom mixing. 1-year manufacturer''s warranty.
Safco Complete Satisfaction Guarantee
You are welcome to use the OptiMix amalgamator on a complete satisfaction guarantee basis; if you are not fully satisfied with this product,
return it within 30 days for a complete refund.
You may use one in your office on a trial basis; however, we can only accept the return of one unit in used condition.