ECO II+ amalgam separator
(Made in Austria.)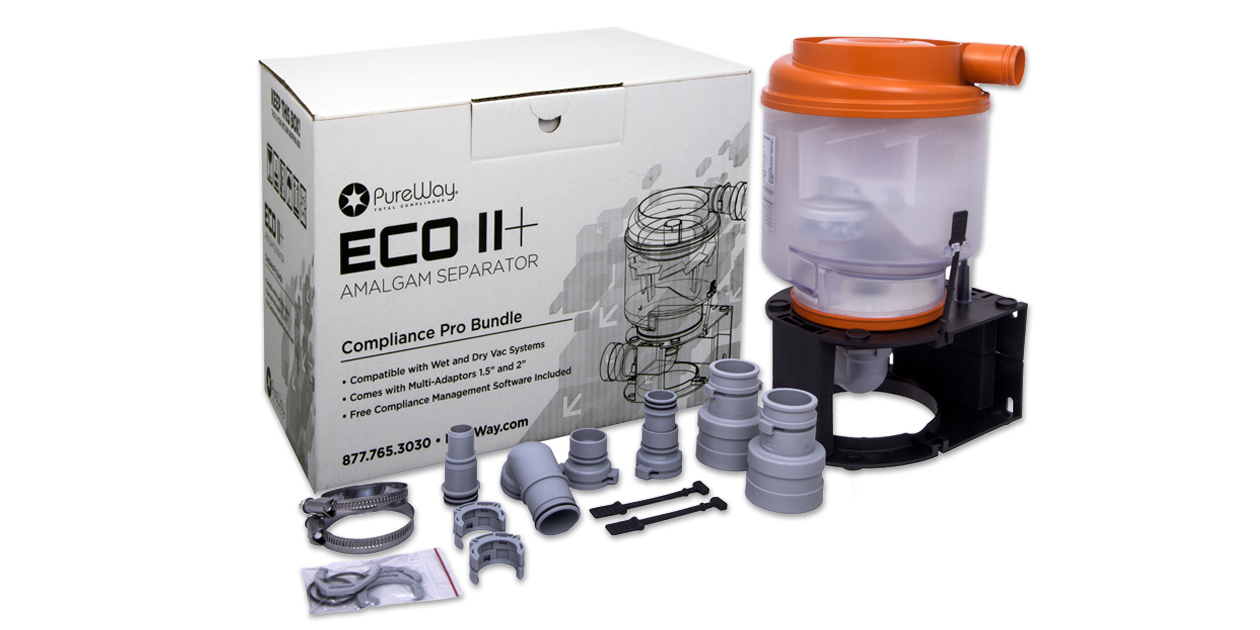 Rebate requires proof of installation. Complete the rebate form
at pureway.com/amalgam-separator-rebate.
Product Details
Designed to work with all vacuum systems, wet or dry. Compact design, zero maintenance and low cost make it ideal for any dental office. Easily fitting in a cabinet or under a sink for offices without a centralized location or space for a larger unit. Standard unit supports up to 10 operatories. Tandem model supports up to 20.
ISO 11143 certified (exceeds ISO standards, achieving more than 99.3% filtration efficiency).
Compact design: 12.2" x 7.7" x 8.4".
Works with all wet or dry vacuum systems, without disrupive suction loss.
Easy canister, replacement every 12 months or when full.
Recycling certificates automatically sent to each office and available online 24/7.
Easy, convenient installation.
Limited manufacturer''s lifetime warranty.