Time: What is it Worth to You?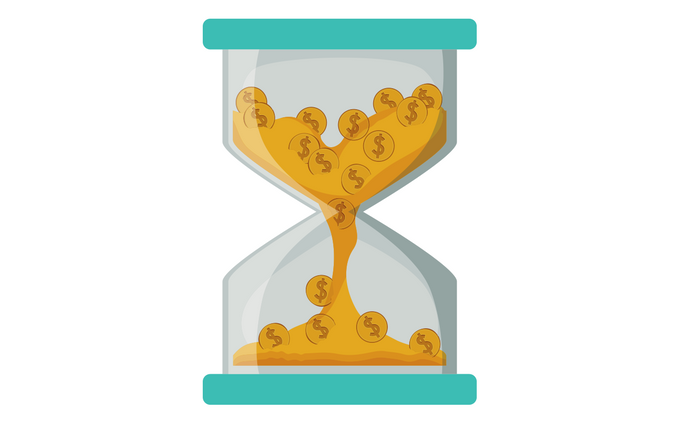 It is common practice to have production goals for the office and clinical team members. However, every team member has an associated value of what their time is worth, and every task has a value as well. These are numbers that are often forgotten, yet just as important as the other numbers we calculate when analyzing practice profitability.
Front office team members are responsible for a variety of tasks including scheduling, collections, answering the phone, protecting the doctor's time from sales calls, filling openings in the schedule, financial arrangements, insurance submission, claim follow up and running software reports just to name a few. It is challenging to balance all of these critical tasks and often some tasks are deferred due to lack of time.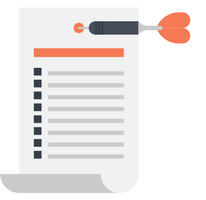 Tasks are often delayed because the team member assigned to completing them either doesn't have the time or doesn't enjoy the task. There are other factors that should be considered as well when determining which tasks to complete. What is the highest and best use of the team member's time? This should not be confused with how much the team member is paid per hour. Instead it is referring to the value of their time. Typically tasks such as presenting treatment, collecting payments and keeping the schedule full are the highest and best use of a front office team member's time. When considering the financial value those tasks bring to the office, sitting on hold with an insurance company is at the other end of the spectrum.
After determining what a team member's time is worth and which tasks are best assigned to someone else, the next step is to decide if the task can be automated or to whom it should be delegated to.
Automating tasks is typically the best way to increase your team's efficiency at the lowest cost. There are many tasks that can be automated in a dental practice that are still being completed manually, such as:
confirming appointments
pulling charts (digital charts)
contacting patients to fill last minute openings
patient reminders
scheduling appointments
paying bills
sending patient statements
patient eligibility
ordering dental supplies
running reports
clinical notes (manual proofing of notes is still needed)
Automation should be considered for all of these tasks. While most require initial set-up time, once that has been completed it will significantly free up team member time, so they can focus on the higher value tasks.
Often individuals will say, "I can complete it faster myself than the time it would take to tell/show someone else how to do it." While this might be true at first, you only (ideally) have to show them once, and then they can complete the task over and over again with little to no instruction. Delegating tasks helps team members increase their value to the practice by expanding their duties, which leads to better morale and job satisfaction.
Delegating does not have to be to another in-office team member. There are virtual assistants that specialize in working with dental practices and thoroughly understand front office tasks. This is especially helpful when you have low value tasks, need an extra 5-10 hours a week and don't want to hire and train a new part-time employee. Additionally, if you have a project that you would like assistance with, like cleaning up insurance plans or entering fee schedules into the practice management software, this could be a good solution for your practice.
Common tasks that can be delegated are:
answering the phone
submitting insurance claims
following up on unpaid insurance claims
getting insurance benefits for patients
human resource forms
employment compliance
payroll
bookkeeping
marketing
website/social media updates
Evaluating the doctor's time and analyzing whether automating or delegating is an option for them is equally important. If any of the tasks listed above are handled by the doctor, then they should consider what they can automate or delegate. The highest and best use of a doctor's time is seeing patients for treatment that only they can provide.
This is the perfect time of year to implement a Time Value analysis in your practice. Ask each team member to list the tasks they are responsible for. Next assign a value to each task. What is the value of their time? What are the tasks that are the highest and best use of their time? What tasks should they consider automating or delegating? These questions should be asked on an ongoing basis to help ensure that every team member is making the best use of their time. The result will be to increase production and collections and decrease overhead for the practice. That is time well spent.
Jennifer Schultz has spent over 20 years in dentistry working in and with dental practices as an employee, software trainer and practice management consultant. She is passionate about helping dental teams save time on administrative tasks. Jennifer is the founder of Virtual Dental Office and The Achievement Blueprint. She can be reached at jennifer@theAchievementBlueprint.com or 563-542-2546.